Tumelo could be called a university spinout — but it's not in the same vein as the life sciences and engineering startups that usually come out of Europe's academic institutions.
Its three cofounders, who met at Cambridge, wanted their alma mater's £4bn endowment fund to be a more engaged shareholder. They were inspired by fossil fuel divestment campaigns at Harvard's equivalent.
But then they began looking beyond their university halls and founded Tumelo, which aims to take shareholder activism to retail investors who invest through fund managers.
Two years after launching, it's just raised a $19m Series A led by the US-based fintech investor Treasury, run by the cofounders of Betterment, Acorns and Say Technologies.
"We wanted to focus on the idea that if you own shares in a company, however intermediated you are, you should have some influence over the issues that are important to you," Tumelo's CEO and cofounder Georgia Stewart tells Sifted.
—
"If you own shares in a company, however intermediated you are, you should have some influence"
—
Tumelo became interested in the mechanism just as shareholder activism was having its moment in the sun. US hedge fund Elliott Management had garnered global attention with its push for Samsung to return $10bn to shareholders in 2016, and its successful campaign calling for Hyundai to cancel a corporate restructuring in 2018.
Then last summer, the small activist investor Engine No.1 shocked the corporate world and showed that you don't have to be big to make a difference when it booted three members off the $265bn US oil and gas giant Exxon's board, despite owning a mere 0.02% of the company.
Some fintechs like Tulipshare or Clim8 have focused on engaging retail investors directly, respectively enabling them to join cumulative shareholder votes or pick sustainable investment portfolios.
But Tumelo is focused on closing the circuit between disengaged investors — typically those whose money is invested in pension funds — and the hedge fund managers who vote on their behalf.
Further investors include Legal & General (L&G), Fidelity's International Strategic Ventures (FISV), Nucleus Adventure Capital, Lance Uggla, previous CEO of IHS Markit, and Jim Wiandt, founder of ETF.com.
How it works
Since launching in summer 2020, Tumelo has partnered with 75 fund managers and 17 investment platforms in the UK including Legal & General (L&G), Fidelity, Aviva, Cushon, Penfold, InvestEngine and Big Exchange.
The fintech operates on a B2B2C model — meaning that it provides the API platform that connects the dots between an individual shareholder's desire to vote for change at a company and the fund managers that are doing the actual voting.
In practice, this means that someone who holds their pension with L&G can log into their pension portal, click on the Tumelo feature or the company's own voting interface and be taken to a page that shows which funds they hold their pension in, and therefore which companies their money is invested in. They're able to see what percentage of their pension, and how much, is invested in each company, as well as search for companies within specific industries or geographies — such as fossil fuels or Russia.
When it comes to shareholder voting, the Tumelo portal lists which companies have votes open ahead of their AGMs, and lists the various questions up for a vote — eg. should Tesla report on how they protect human rights? Individual investors can then vote for or against an issue, and Tumelo collects their preference and sends it to the fund manager that holds the real vote. Lastly, an investor can also go to a results page where they can see what the overall shareholder vote outcome was at the AGM, and how their fund manager voted on their behalf.
But that's the big shortcoming: there's still no policy in place in the UK whereby fund managers are obliged to vote according to shareholders' preferences.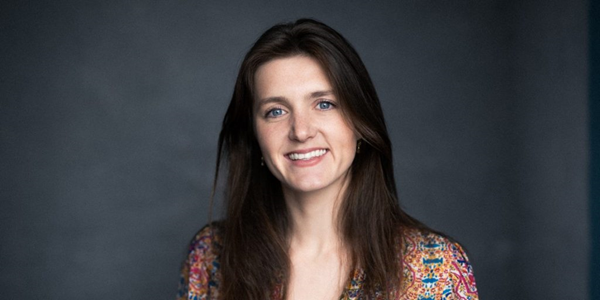 Georgia Stewart, Tumelo's cofounder and CEO
"At the moment, it functions more as a recommendation to the fund managers, and they could ignore it if they wanted," Stewart says.
"But most of the managers we work with look at this data on a weekly basis and then do a quarterly review where they start to understand how well they're aligning with their customers on the different issues like human rights, climate, or animal welfare."
Tumelo says that more than 50% of the time, fund managers vote with what the pension holders want.
This has included cases from Microsoft's sexual harassment report last year, where 80% of the fund managers on Tumelo's platform voted in line with shareholders, to Apple's civil rights audit in March this year where the majority also voted in line.
Shaking up pensions
In the UK alone, there's more than £6tn sitting in sleepy pension pots — 42% of the country's total wealth.
From a fintech perspective, it's a treasure trove, if you manage to find the right key. And Tumelo thinks it's done just that by offering the pensions industry a way to finally engage its indifferent customers.
"When they're in, there's a huge opportunity to cross-sell other products — for example, when you log into Aviva's platform, there's health insurance, car insurance and pension management," Stewart says.
While the likes of Tulipshare and Clim8 hope to engage customers directly — and so rely on one revenue stream — erring on the side of caution with a B2B2C model has opened up a double income pool for Tumelo.
On the one hand, the company operates on a subscription model with pension and investment platforms, who pay Tumelo for its API feature on a per user basis according to customer engagement.
And on the other, Tumelo operates a "Data as a Service" model, collecting data and providing insights on how users are voting to fund managers so they can better align with investors.
Cracking the USA — and BlackRock
This fresh capital will go towards Tumelo's planned expansion across the Atlantic, then into Australia and potentially the Netherlands (which just switched its pensions model) in the future.
And it's the US that the company believes will drive its real growth.
"There's higher financial literacy, people are really interested in investments, they understand proxy voting much better — whereas in the UK, we're kind of clueless," Stewart says.
Stateside, Tumelo is going to broaden its remit from pensions and will mainly focus on retail trading platforms and broker platforms owing to their much broader use. Stewart says Robinhood is the perfect potential customer, for example.
Tumelo also has ambitions to create a shareholder perk system in the future connected to consumers' investments — whereby if you invest in M&S, for example, you can earn loyalty points with them too.
And beyond that, its end goal? Policy change that aligns investment managers with shareholders.
Making that happen would involve the world's biggest fund manager, of course: BlackRock. This is something Stewart believes "isn't too far away" after Larry Fink indicated in his January letter that the asset manager intends to give voting rights to the people invested in its funds.
"They don't have a way to do that yet, but ultimately, where BlackRock goes, other people follow," she says.
Tumelo is in cahoots with passive fund managers, especially ETF managers, who are apparently exhibiting a "real drive" to achieve shareholder democratisation through proxy voting.
"BlackRock implementing split voting is a good goal for us to have," Stewart says. "Making that happen, and being involved in that process, would be really really cool."
Amy O'Brien is a reporter at Sifted.
© 2022 Sifted EU Ltd. All Rights Reserved.

Sifted is

Backed by

FINANCIAL TIMES