Activist Target: HC2 Holdings
A survey commissioned by two, unnamed investors suggests shareholders want Phil Falcone's holding company to consider new directors and asset sales.
By Ronald Orol
Updated on October 08, 2019, 12:01 PM ET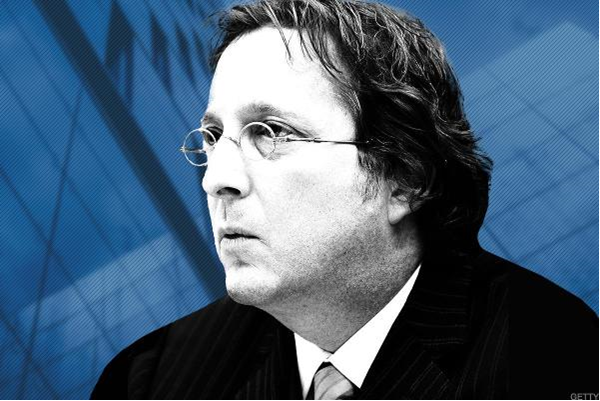 Philip Falcone
Shareholders of Philip Falcone's investment vehicle HC2 Holdings Inc. (HCHC) may be seeking out an activist.
At the very least there are some very disgruntled investors in Falcone's publicly-traded successor to his embattled hedge fund, Harbinger Capital Partners LLC.
On Sept. 27, the Shareholder Forum, a New York-based research firm, disclosed the results of a survey commissioned by two undisclosed HC2 Investors. The study found that only 24% of polled HC2 investors had confidence in the current board and executives while 68% of shareholders supported adding at least some new directors to HC2's five-person board. Respondents to the survey who owned more than 100,000 shares showed a much stronger two-thirds level of support for replacing all or most of the board.
The survey also found that 70% of respondents wanted HC2 to defer investments in new ventures until cash flow from profitable operations has reduced existing debt to "manageable levels of cost and risk." Also, 48% of those polled said it would be "effective" for HC2 to sell some or all of its existing subsidiaries to reduce debt while an additional 32.5% said such a move would have "some benefit."
HC2 owns majority stakes in steel construction firm, DBM Global, Global Marine Group, which installs and repairs submarine communications cables and insurance company Continental LTC Inc. It also owns smaller energy and telecommunications subsidiaries, as well. HC2 has made a number of acquisitions over the years – most recently its energy portfolio company American Natural Gas in June acquired natural gas provider ampCNG for $41 million.
HC2 appears to already be considering a sale of at least one of its units. According to an August report issued by B. Riley analyst Sarkis Sherbetchyan, HC2 has received "multiple preliminary bids from high-quality acquirers," including bids for Global Marine and bids for a combination of Global Marine and a joint venture. B. Riley values the marine services division at $400 million, of which 72.5% is owned by HC2.
"The potential sale of the marine services segment could enable HCHC to rapidly reduce debt, which is management's stated goal," Sherbetchyan said in the report.
An HC2 spokesman said the sale of Global Marine is "clearly" a top priority and the company continues to pursue multiple paths to maximize the value of the unit though a very "active and ongoing" process, the spokesman said.
The company's shares have mostly been on a downward trajectory of late, trading at around $2 a share recently. HC2's share price has dropped 23% in 2019 so far, and the company has been in the red by 36%, 29% and 18% over two, three and five years, respectively.
Falcone, a hedge fund billionaire, was charged in 2012 by the Securities and Exchange Commission with fraud. The SEC alleged that Falcone was guilty of manipulating bond prices and misappropriating client assets, market manipulation and betraying clients.
In 2013, Falcone and Harbinger agreed to pay $18 million in a settlement with the SEC. Falcone admitted wrongdoing and was barred from the securities industry for at least five years. Separately, Falcone reached a settlement in 2013 with the New York State Department of Financial Services prohibiting him from exercising control over a New York insurer, for seven years. HC2 controls an insurance company based in Texas.
It is unclear how many HC2 investors participated in the survey or whether investors seeking an asset sale would like to see certain companies sold, such as the Marine services unit or the company's construction group, DBM, as opposed to others.
Even so, it is likely that the fund managers who commissioned the survey are hoping to use it to attract a traditional activist hedge fund manager, who could use its results to help drive some board change and divestitures. At the very least, it appears the survey may help to keep the pressure on HC2 as it conducts its sales process for the marine services segment.
Already, there are a couple activist-like funds in the stock. Raging Capital Management LLC is HC2's ninth largest institutional shareholder with a 1.9% stake. Also, B. Riley Capital Management LLC, which has reported activist-like positions and launched unsolicited acquisition proposals at other companies, is the firm's largest shareholder with a 9.19% stake.
It is unclear when the deadline is to nominate directors for HC2's 2020 annual meeting, which is likely to take place in June. However, the company allows for written consent solicitations, which means an activist could launch an expedited director election without having to wait for next annual meeting.
Insiders own about 8% of HC2, according to FactSet. Of that, Falcone controls about 6%, according to FactSet.
The spokesman for HC2 said that the company is aware of the concerns of its investors, including those discussed in the survey.
The spokesman said is particularly aware of concerns related to the company's balance sheet and reducing debt at the holding company level and is "working hard to alleviate those concerns."
"As we show progress in improving our results and balance sheet, we believe the benefits of a diversified global portfolio will become even more apparent to our shareholders," the spokesman said.