---
Markets | Financial Services | Hedge Funds
Boaz Weinstein Sues BlackRock Alleging Corporate-Governance Failings
BlackRock says Saba knew or should have known about the funds' bylaws when it invested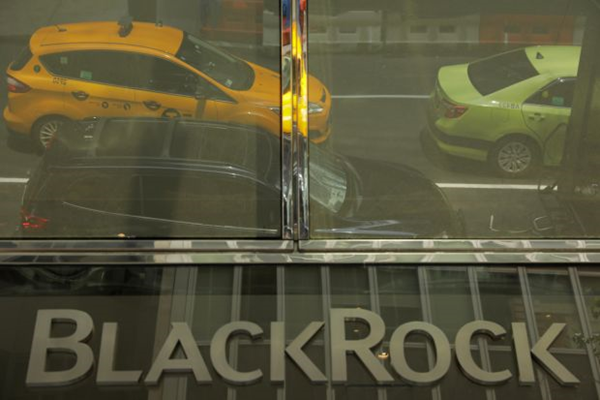 BlackRock is defending its practices in light of two lawsuits filed against it Tuesday. PHOTO: LUCAS JACKSON/REUTERS
Updated June 5, 2019 7:38 p.m. ET
Saba Capital Management LP, a $1.7 billion hedge fund run by Boaz Weinstein, has sued BlackRock Inc., arguing that the world's largest asset manager has moved to block outsiders from gaining board seats at three of its funds and effecting change.
In two lawsuits filed late Tuesday, Saba alleged that BlackRock's actions run counter to the high-profile stance the firm and its chief executive, Larry Fink, have taken on corporate-governance matters in recent years. In annual letters to chief executives and other communications, Mr. Fink and BlackRock have urged companies whose shares the firm holds to more actively engage with investors.
| | |
| --- | --- |
| Boaz Weinstein, founder of Saba Capital Management, at a conference in 2017. PHOTO: DAVID PAUL MORRIS/BLOOMBERG NEWS | |
"BlackRock purports to be a defender of good corporate governance while entrenching its favored board members and disenfranchising thousands of investors in BlackRock's own products," Mr. Weinstein, Saba's founder and a well-known Wall Street financier, said in a statement.
In a statement about the lawsuits, a BlackRock spokesman said: "Our clients invest in these strategies to achieve specific outcomes, most often it's to generate income, including tax-advantaged income, that they rely on. Saba's hedge fund is trying to disrupt these strategies so Saba can enrich themselves through a short-term trade at the expense of the funds' longer-term shareholders, while potentially subjecting shareholders to unanticipated tax consequences."
The suits, one filed in Delaware Chancery Court and another in Maryland Circuit Court, center on Saba's holdings in three BlackRock fixed-income portfolios: the BlackRock Credit Allocation Income Trust, the BlackRock New York Municipal Bond Trust and the BlackRock Muni New York Intermediate Duration Fund.
Closed-end funds, whose shares trade on exchanges, can sell at a discount to the value of the assets they hold, based on supply and demand. The BlackRock Credit Allocation Income Trust, for example, closed Wednesday at $12.66 a share, an 11% discount to Tuesday's net asset value of $14.22, according to FactSet. The BlackRock New York Municipal Bond Trust closed at an 8.8% discount to net asset value, while the Intermediate Duration Fund closed at 9.3% below net asset value. All three funds have traded at discounts for many years.
Saba is a big investor in closed-end funds; roughly one-third of its assets under management are in such funds that it purchased at discounts, the equivalent of buying a dollar for 90 cents.
Investors have long bought closed-end funds hoping to profit by narrowing their discounts and bringing share prices in line with the value of the underlying assets. Strategies include agitating for governance changes among the funds such as converting them to open-ended portfolios or selling the underlying assets and returning money to shareholders.
On March 30, the lawsuit said, Saba announced its intention to nominate four directors, known as trustees, for election to one fund's board at the 2019 shareholder meeting later this year. The fund's board declared Saba's nominations to be "invalid," the lawsuit said, because the hedge fund had missed a deadline.
"Please discard any proxy card from Saba as any votes with respect to the hedge fund individuals will not be counted at the meeting," BlackRock told the fund's shareholders in a proxy statement.
The BlackRock spokesman said that Saba knew—or should have known—about the funds' bylaws when it invested. "It is disingenuous for Saba, a sophisticated hedge fund who used a major New York law firm, to assert that it can ignore the funds' longstanding and unambiguous bylaws because it missed a bylaw deadline," he said.
BlackRock also made it more difficult to win a proxy fight for one of the closed-end fund's board seats by changing election requirements in the fund's bylaws, the lawsuit said.
Those rules require that in a contested election, incumbent directors and dissident nominees, such as those put up by Saba, receive support from a majority of the shares outstanding.
This standard was put in place by BlackRock without shareholder approval, the lawsuit said. BlackRock said shareholder approval wasn't required.
Because voting turnout in director elections at closed-end funds is often relatively low—typically below 60% of shares outstanding, some investors said—this requirement makes it easier for incumbents to stay in place by default.
Phil Goldstein runs Bulldog Investors, an investment-management company that specializes in closed-end funds. He has been a participant in this market for decades.
"By making it virtually impossible for a challenger to win a proxy fight, which BlackRock has done, that really insulates them from being accountable," Mr. Goldstein said in an interview. "I'm sure Larry Fink wouldn't like any of the companies BlackRock owns shares in doing something similar to what they themselves are doing here."
Corrections & Amplifications
To win election to the board of a BlackRock closed-end fund, a trustee must win support from a majority of the fund's shares outstanding. An earlier version of this article incorrectly said a majority of votes cast in the election was required. (June 5)
Write to Gretchen Morgenson at gretchen.morgenson@wsj.com
Appeared in the June 6, 2019, print edition as 'BlackRock Sued Over Governance.'