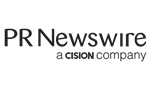 ---
Broadridge, J.P. Morgan, Northern Trust and Banco Santander Successfully Complete Pilot of Blockchain-Based Proxy Vote Solution


Companies successfully complete blockchain proof of concept to enhance transparency in the proxy voting process
---
News provided by
Broadridge Financial Solutions, Inc.→
Apr 11, 2017, 09:00 ET
---
LAKE SUCCESS, N.Y., April 11, 2017 /PRNewswire/ -- Broadridge Financial Solutions, Inc. (NYSE: BR), J.P. Morgan, Northern Trust and Banco Santander today announced the successful completion of a pilot which employs a blockchain technology to enhance global proxy vote transparency and analytics.
The pilot, Broadridge's first application of blockchain technology, provides transparency by adapting distributed ledger technology capabilities to provide daily insight into vote progress throughout the issuer's proxy voting period, from meeting announcement date to the annual general meeting. The application ensures role-based access to voting data through use of cryptography and smart contract technology and is built on an Ethereum blockchain platform.
"This pilot demonstrates Broadridge's commitment to developing innovative technology solutions to enhance transparency in the global proxy voting process for the mutual benefit of all stakeholders, ultimately improving corporate governance for all," said Vijay Mayadas, Senior Vice President and Global Head of Corporate Strategy at Broadridge. "We believe blockchain will drive increased quality and efficiency in the voting chain by reducing complexity that exists within the process today," he added.
"We are pleased to partner with Broadridge in undertaking this innovative endeavor as we explore the use of blockchain to drive efficiencies across the custody space," said Chris Rowland, Global Head of Custody at J.P. Morgan.
"Corporate Governance is a key focus for our custody clients and we are pleased to collaborate with Broadridge on this important initiative,'' said Justin Chapman, Global Head of Market Advocacy & Innovation Research at Northern Trust. ''Providing end-to-end vote transparency using blockchain as an enabler has the potential to significantly improve the proxy voting process."
Julio Faura, head of the Blockchain Lab at Banco Santander, said, "After piloting this blockchain-based platform with Broadridge, we see that proxy voting makes an interesting case where distributed ledgers and smart contracts can add transparency and efficiency to financial services, to the benefit of our corporate and institutional clients."
"The success of this pilot program reflects Broadridge's unique ability to leverage our domain expertise and deliver blockchain innovation to all industry participants," said Patricia Rosch, senior executive managing Broadridge's international proxy business.
The pilot was run in support of a corporate issuer's annual general meeting (AGM) and included participation of Santander Investment, the issuer's agent. The pilot was run in parallel of the AGM, with the blockchain being utilized to produce a "shadow" digital register of the proxy voting taking place in the traditional model.
About Broadridge
Broadridge Financial Solutions, Inc. (NYSE: BR) is a leading provider of investor communications and technology-driven solutions for broker-dealers, banks, mutual funds and other corporations. Broadridge's investor and customer communications, securities processing and managed services solutions help clients reduce their capital investments in operations infrastructure, allowing them to increase their focus on core business activities. With more than 50 years of experience, Broadridge' s infrastructure underpins proxy voting services for over 90% of public companies and mutual funds in North America and processes on average $5 trillion in equity and fixed income trades per day. Broadridge employs approximately 10,000 associates in 16 countries. For more information about Broadridge, please visit www.broadridge.com.
About J.P. Morgan
JPMorgan Chase & Co. (NYSE: JPM) is a leading global financial services firm with assets of $2.5 trillion and operations worldwide. The Firm is a leader in investment banking, financial services for consumers and small businesses, commercial banking, financial transaction processing, and asset management. A component of the Dow Jones Industrial Average, JPMorgan Chase & Co. serves millions of consumers in the United States and many of the world's most prominent corporate, institutional and government clients under its J.P. Morgan and Chase brands. Information about JPMorgan Chase & Co. is available at www.jpmorganchase.com.
About Northern Trust
Northern Trust Corporation (Nasdaq: NTRS) is a leading provider of wealth management, asset servicing, asset management and banking to corporations, institutions, affluent families and individuals. Founded in Chicago in 1889, Northern Trust has offices in the United States in 19 states and Washington, D.C., and 22 international locations in Canada, Europe, the Middle East and the Asia-Pacific region. As of December 31, 2016, Northern Trust had assets under custody of US$6.7 trillion, and assets under management of US$942 billion. For more than 125 years, Northern Trust has earned distinction as an industry leader for exceptional service, financial expertise, integrity and innovation. Visit northerntrust.com or follow us on Twitter @NorthernTrust.
© 2017 Northern Trust Corporation. Head Office: 50 South La Salle Street, Chicago, Illinois 60603 U.S.A. Incorporated with limited liability in the U.S. Products and services provided by subsidiaries of Northern Trust Corporation may vary in different markets and are offered in accordance with local regulation. For legal and regulatory information about individual market offices, visit northerntrust.com/disclosures.
About Banco Santander
Banco Santander (SAN SM, STD US, BNC LN) is a leading retail and commercial bank, headquartered in Spain, with a meaningful market share in 10 core countries in Europe and the Americas. It is among the world's top banks by market capitalization. The bank's purpose is to help people and businesses prosper, in a way that is simple, personal and fair. Founded in 1857, Santander had EUR 1.52 trillion in managed funds, 125 million customers, 12,200 branches and 188,000 employees at the close of 2016. Santander made attributable profit of EUR 6,204 million in 2016, an increase of 4% compared to the previous year.
Contact Information:
Investors:
W. Edings Thibault
Head of Investor Relations
+1 516-472-5129
edings.thibault@broadridge.com
Media:
Brett Philbin
Edelman
+1 212-704-8263
brett.philbin@edelman.com
To view the original version on PR Newswire, visit:http://www.prnewswire.com/news-releases/broadridge-jp-morgan-northern-trust-and-banco-santander-successfully-complete-pilot-of-blockchain-based-proxy-vote-solution-300437857.html
SOURCE Broadridge Financial Solutions, Inc.
Related Links
Copyright © 2017 PR Newswire Association LLC. All Rights Reserved. A Cision company.