THE WALL STREET JOURNAL. | Markets
---
Taking Sides on Activist Investors
SEC chairman and a leading judge discuss activists and disclosure rules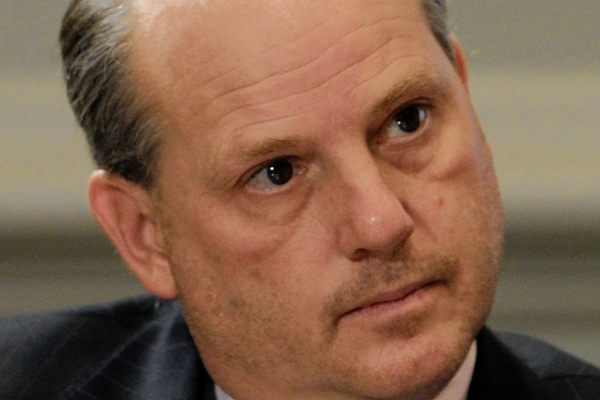 Leo Strine Jr., chief justice of the Delaware Supreme Court PHOTO: ASSOCIATED PRESS
By David Benoit And Liz Hoffman
Updated March 19, 2015 8:53 p.m. ET
NEW ORLEANS—Wall Street's top cop delivered a forceful defense of activist investors on Thursday, while a leading judge argued her agency gives them too much leeway to operate in secret.
Mary Jo White, chairman of the Securities and Exchange Commission, called some activism "constructive" and said that in "certain situations, activism seeks to bring about important changes at companies that can increase shareholder value."
Meanwhile, Leo Strine Jr., chief justice of the Delaware Supreme Court, urged changes to SEC disclosure rules that apply to many activist positions.
The remarks, made Thursday at a gathering hosted by Tulane University Law School of advisers who focus on mergers-and-acquisitions and securities work, reflected the growing importance of activists. These investors typically take positions in companies and then agitate for changes, such as stock buybacks or corporate breakups, in an effort to boost share prices.
Activists have long been criticized as short-term players who complicate boards' efforts to focus on growth. But in recent years, they have enjoyed increasing success in their corporate campaigns and have attracted a significant amount of money from established long-term investors.
Ms. White, whose role as SEC head is to protect investors, said various types of activist campaigns, including those that eventually become public, "can be compatible with the kind of engagement that I hope companies and shareholders can foster."
Ms. White also said that companies increasingly are talking with shareholders, including activists, which she called "generally a very good thing."
Mr. Strine took aim at an SEC policy vigorously defended by activists that gives them 10 days to disclose a stake in a company above 5%. The jurist, who doesn't have any formal authority over SEC policy but who is a well-respected voice in corporate law, said investors should be required to file their positions with the SEC sooner, and potentially at a lower threshold.
He said investors crossing the 5% threshold should disclose their stakes in "real time," perhaps within as little as 24 hours. He also raised the possibility of lowering the disclosure threshold to 2%, saying changes to the rules would increase transparency in the markets. Mr. Strine said investors should be forced to report ownership of options and other derivatives, which aren't counted under current rules but which can eventually be used for voting.
Activists have long maintained that faster disclosure would tip their hand prematurely, reducing the financial incentive to take such stakes and potentially depriving all shareholders of needed corporate change.
Mr. Strine also recommended doing away with a rule that requires investors above the 5% threshold who plan to be active, or press for corporate change, to file one form, known as a 13D, while so-called passive filers, such as many mutual-fund companies, use another, known as a 13G.
"If you're too dumb to realize Nelson Peltz or Bill Ackman is an activist, you're too dumb to fight them off," Mr. Strine said.
Despite requests, the SEC hasn't tinkered with the rules. Michele Anderson, the SEC head of mergers-and-acquisitions reviews, on a later panel said tackling activist-disclosure issues is "like peeling an onion," where efforts to take on one issue simply reveal another. "Whatever we do end up doing will be very comprehensive," rather than just, for example, shortening the 10-day window, she said.
| | |
| --- | --- |
| U.S. Securities and Exchange Commission Chairman Mary Jo White calls some activism 'constructive.' Photo: Reuters | |
The SEC did last week charge eight people with failing to promptly update their disclosure forms with material information, a sign the agency is keeping a close eye on the matter.
"No matter how contentious the relationship is between the activist and the company, or how high the stakes," Ms. White said Thursday, "all parties, including activists and management, are obligated under the federal securities laws to provide shareholders with timely, clear, complete and accurate disclosures about the subject matter and their interests."
As for whether activism is good or bad for the economy, she said the SEC's role isn't to determine whether activist campaigns are beneficial or detrimental, but to make "sure that shareholders are provided with the information they need and that all play by the rules."
Write to David Benoit at david.benoit@wsj.com and Liz Hoffman at liz.hoffman@wsj.com