---
Hedge Funds | I.P.O./Offerings
Sears Weighs a New Unit to Hold Some of Its Real Estate
By Michael J. de la Merced November 7, 2014 9:10 am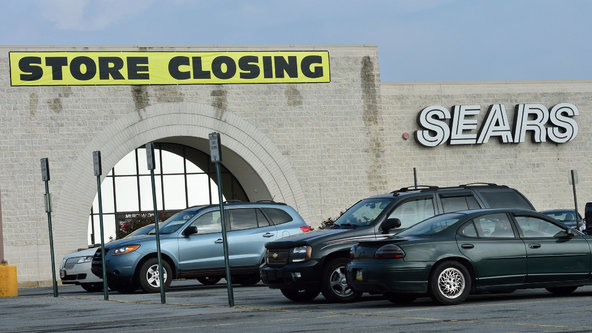 Sears in Chambersburg Mall in Scotland, Pa., is closing in mid-January. As sales fall flat, Sears is trying to revamp its operations. Credit Markell Deloatch/Public Opinion, via Associated Press
Updated, 8:47 p.m. |
Over the last year, Sears Holdings has moved to sell a variety of assets to help raise money, including the Lands' End business and some of its ownership in its Canadian enterprise.
On Friday, the struggling retailer unveiled yet another unusual financial maneuver that it may employ: selling some of its stores to a new real estate investment trust.
Sears disclosed in a regulatory filing that it was weighing selling 200 to 300 stores to a real estate investment trust, or REIT, and leasing back those sites. The new entity would receive financing to buy the stores both by giving Sears shareholders the right to buy stock in the investment trust and by taking on debt.
It is only the latest possible move by Sears and its chief executive and largest shareholder, the hedge fund manager Edward S. Lampert, to raise cash to offset a steady stream of losses. Once the country's biggest retailer, the company has steadily moved to shrink its troubled empire as sales at its eponymous stores and Kmart locations have tumbled.
Sears disclosed that its comparable sales for its domestic locations in the 39 weeks that ended Nov. 1 were roughly flat, while those at its Kmart stores were down 1.2 percent. Perhaps more troubling, the company added that it could lose up to $630 million in the quarter ended Nov. 1.
Still, the disclosure about the potential formation of a REIT sent shares of Sears up 31 percent, to $42.81.
The maneuver also highlights the company's dwindling range of potential financing options. Already, the company has raised $300 million by giving existing investors the right to buy shares in Sears Canada — a move taken after the department store chain failed to sell the Canadian business outright.
And it has borrowed $400 million from Mr. Lampert, pledging 25 stores against the loan.
Now the company is turning to its last remaining crown jewels, its real estate holdings. It has already sold a number of locations, the latest being its store in Cupertino, Calif., which analysts have regarded as a prime location.
But a sale-leaseback, as the contemplated maneuver is known, would be the most drastic bit of financial engineering yet. While the initial number of stores sold would be up to 300, Sears said in a blog post on Friday that a REIT could eventually own most of its roughly 1,800 stores, leaving the company with about 400 to 500 sites.
Putting most of the company's real estate in a separate entity ultimately raises questions about what Mr. Lampert will do with the company. (As the company's biggest shareholder, with a roughly 48.5 percent stake, he would most likely own about the same percentage of the investment trust.)
Though selling the stores to the REIT would generate much-needed cash and assuage any vendors nervous about being paid, the move would also saddle Sears with lease payments and yet another financial burden.
And the ultimate benefit for shareholders is not entirely clear, since they must finance the creation of any such investment trust and therefore would have to pay for the purchase of the department stores.
Removing assets from Sears itself could also impair the retailer's ability to take out additional financing in the future. As of Nov. 1, the company had about $330 million in cash on hand and $234 million available through existing credit lines.
Two months ago, Gary Balter, an analyst at Credit Suisse, argued that the retailer's future did not look bright. The REIT plan, he said in a telephone interview on Friday, did little to change his mind. "If you read through today's announcement, he's almost accepting that turning the company around as a retailer is not going to happen," Mr. Balter said, referring to Mr. Lampert.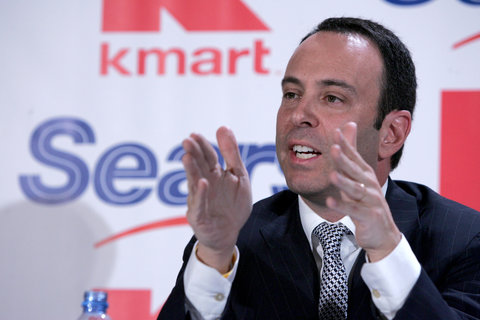 Edward S. Lampert, the chief executive of Sears, in 2004. Credit Vincent Laforet/The New York Times.
---