THE WALL STREET JOURNAL. | Business
---
PetSmart to Get New Leadership Upon Buyout
BC Partners' $8.25 billion purchase to be completed Wednesday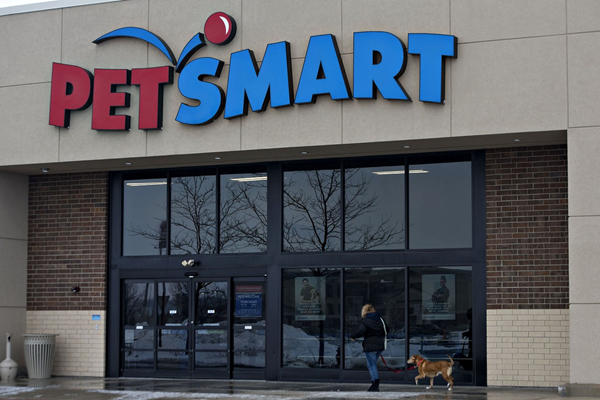 BC Partners has enlisted veteran retail executive Michael J. Massey, most recently CEO of the parent of Payless ShoeSource, to run PetSmart, a pet-supply retailer with 1,387 stores. PHOTO: DANIEL ACKER/BLOOMBERG NEWS
March 11, 2015 12:01 a.m. ET
BC Partners Ltd. plans to install a new chief executive and chairman at PetSmart Inc. when it completes its roughly $8.25 billion acquisition Wednesday.
The private-equity firm and its partners have enlisted veteran retail executive Michael J. Massey to run the Phoenix-based pet-supply retailer, which they agreed to buy in December in last year's largest leveraged buyout. BC Partners Managing Partner Raymond Svider will become chairman of the 1,387-store chain, the men said in an interview Tuesday.
Mr. Massey, 50 years old, was most recently chief executive of Payless ShoeSource parent Collective Brands Inc. He takes over as PetSmart president and CEO from David Lenhardt, who will depart with an exit package valued at roughly $24 million, including equity he built up during his time at the company, according to securities filing.
Mr. Lenhardt, through a PetSmart spokesman, declined to comment.
Mr. Massey is no stranger to buyouts. His employment with Collective Brands ended when the company was sold to a consortium of buyers including private-equity firmGolden Gate Capital and shoemaker Wolverine World Wide Inc., which divvied up the footwear company's brands. Mr. Massey said he hopes his experience in that situation will help him relate to PetSmart's 54,000-some employees.
"It gives me empathy for the team," Mr. Massey said. "I'm sure for the team 2014 was a tumultuous year."
It wasn't BC Partners' plan to install Mr. Massey as CEO when it beat out rivals including KKR & Co. and Apollo Global Management LLC. in an auction for North America's largest pet-supply retailer by stores and sales.
He knew Mr. Svider, 52, from their time together on the board of Office Depot Inc., when they helped engineer the company's merger with OfficeMax Inc. When BC Partners began exploring a PetSmart bid, the firm enlisted Mr. Massey as an adviser. Then, when Mr. Lenhardt opted to leave the company, BC turned to Mr. Massey, said Mr. Svider, a self-described "cat person."
PetSmart, which is scheduled to cease trading on the Nasdaq Stock Market at Wednesday's close, will look to open new stores as well as beef up services such as grooming, boarding and training, which tend to engage customers and keep them coming back, the men said.
Last week PetSmart said sales for the fiscal year ended Feb. 2 were $7.1 billion, up 2.8% on a 5.5% rise in service sales.
Mr. Massey, owner of three puppies himself, said he spent two days last week working at the chain's Overland Park, Kan., location, unloading a 2 a.m. delivery, cleaning up after boarded dogs and counting crickets stocked as lizard food. He said he found employees' enthusiasm for the work higher than it is at other retailers and hopes to use that to boost customer loyalty and sales amid increasing competition from online purveyors and general-merchandise rivals such as Wal-Mart Stores Inc. and Target Corp.
"It's a little harder to get an associate pumped up about selling a pair of shoes at $19," Mr. Massey said. "Here, people are opting to work here because they love pets."
Write to Ryan Dezember at ryan.dezember@wsj.com