Hedge fund's purchase of The Morning Call, other Tribune newspapers approved by shareholders
---
By JON HARRIS
THE MORNING CALL | MAY 21, 2021 AT 7:17 PM
---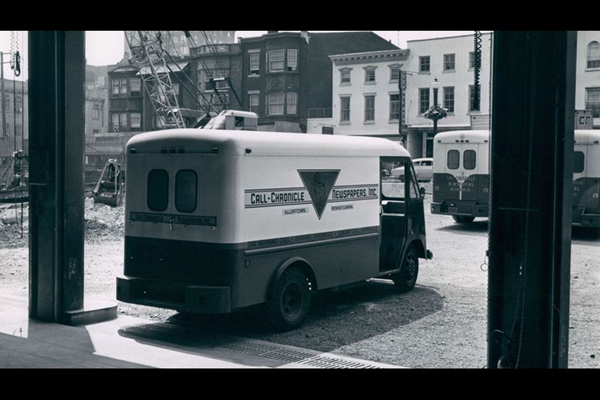 Morning Call history
[To view the publisher's slide presentation, click here]
Tribune Publishing's newspapers, including The Morning Call, will be sold to a New York hedge fund known for aggressive cost cutting after shareholders on Friday voted to approve the deal.
The vote essentially clears the way for Alden Global Capital, which already owns more than 31% of the company, to complete its deal to buy the rest of Tribune, which also publishes the Chicago Tribune, New York Daily News, The Baltimore Sun and many other storied newspapers. The deal is expected to close by Tuesday, at which point Tribune will become a privately held company.
"Local newspaper brands and operations are the engines that power trusted local news in communities across the United States," Alden President Heath Freeman said in a statement. "The purchase of Tribune reaffirms our commitment to the newspaper industry and our focus on getting publications to a place where they can operate sustainably over the long term."
The News Guild, which represents many newsroom employees at most of Tribune's properties, has maintained Alden's track record, however, is one of slashed costs, reduced staff and flipped real estate, a playbook the hedge fund has consulted at many of its newspapers to boost profits.
"While we are saddened by the turn of events, we know that our work over the past year — to build allies in the community and to raise awareness about Alden — is not in vain," the guilds, including The Morning Call Guild, said in a joint statement Friday. "Those allies will support us as we fight against Alden to protect local news and the cuts that they will inevitably try to make."
Tribune said more than 81% of shares not held by Alden were cast in favor of the transaction, exceeding the two-thirds needed. The deal's approval hinged on Tribune's second-largest shareholder and biotech billionaire Patrick Soon-Shiong, who owns 23.7% of the company's 36.9 million outstanding shares.
While a spokesperson for Soon-Shiong said he had "abstained" from the vote, Tribune officials confirmed that proxy ballots registered to Soon-Shiong had been submitted without the "abstain" box being checked, and those votes tallied as a "yes" vote. If a proxy ballot is submitted with no box checked — "for," "against" or "abstain" — then the ballot is counted as supporting the board's recommendation to approve the deal, according to the voting instructions on the ballot.
Certain civic-minded business leaders remain interested in trying to buy The Morning Call and perhaps other Tribune papers, should Alden be willing to sell single properties.
Former investment banker Gary Lutin, of Manhattan, submitted an offer to Tribune Publishing in March to buy The Morning Call for $30 million to $40 million. Since it already was under agreement to sell Tribune to Alden, Tribune leadership passed Lutin's proposal along to Alden.
Morning Call mystery bidder revealed: A Manhattan investor who sees opportunity in Lehigh Valley news »
There also have been rumblings in the community of other high-profile Lehigh Valley business leaders willing to put together a bid, though those potential plans have not yet led to a public announcement.
"In a perfect world, I'd love to see this incredible daily locally owned," said Tony Iannelli, president and CEO of the Greater Lehigh Valley Chamber of Commerce. "That continues to be my hope."
Lutin said Friday he remains committed to pursuing an acquisition of The Morning Call, an operation he has analyzed and sees as having the potential to be a sustainable news publisher.
"First, you need a community that wants reports of information they can rely upon," Lutin said in an emailed statement. "And then, obviously, you need an organization of individuals with the professional skills and judgment to understand what is important and how to report it to their community. You obviously have that kind of community here. And you also have an exceptionally effective organization of the individuals who report the news, which is a whole lot better than having to start from scratch to collect all the professionals."
While The Morning Call's staff has dwindled considerably over the years, to under 100 employees total, the newspaper remains a leading source of news and in-depth coverage for a growing metro area of more than 800,000 people. Since the Alden deal to buy Tribune for $17.25 a share was announced Feb. 16, several Lehigh Valley community and business leaders have come out in support of The Morning Call.
In a letter May 13 to Tribune shareholders, community members and union workers of newspapers in Allentown, Chicago, Maryland, New York, Orlando, Virginia and Florida wrote that Alden's bid "represents a profound threat to the quantity and quality of information we have about where we live."
The letter was signed by dozens in the Lehigh Valley, including state politicians and nonprofit leaders.
If a local owner emerges, a complex web of consolidated functions will have to be untangled, allowing The Morning Call to again stand on its own in a way it likely hasn't since Lehigh Valley business leader and philanthropist Donald P. Miller owned the paper before selling it to The Times-Mirror Co. in 1984.
Tribune and other newspaper chains have centralized many activities over the years, such as the use of corporate software licenses and the sale of classified advertising or subscriptions, along with finance, customer service and back-office support. In addition, The Morning Call since early 2018 has been printed in Jersey City, New Jersey, and trucked 85 miles daily to the Lehigh Valley.
So any prospective buyer would have to replicate some of those services so it could operate a newspaper independently. Such a transaction also could lead to a transition services agreement, a costly deal that could have a new buyer paying Alden for use of certain services.
When Alden's deal was announced, it was a moment many industry observers had expected ever since Alden bought out Michael Ferro's 25% stake in the company in November 2019. In fall 2019, even before acquiring Ferro's stock, Alden had contacted Tribune to discuss the possibility of an acquisition, regulatory documents indicate.
Alden is the second-largest newspaper owner in the country, trailing only Gannett. Through operating company MediaNews Group, Alden owns about 200 publications, including The Denver Post, The (San Jose) Mercury News, The Orange County Register and The Boston Herald.
MediaNews already owns several publications in Pennsylvania, including eight daily newspapers — the Reading Eagle among them — five weeklies and two niche publications, according to its website.
Alden also will acquire a company that has a strong balance sheet. At the end of the first quarter, Tribune had more than $250 million in cash and no long-term debt.
The company also reported a healthy first-quarter profit, increased its digital-only subscriber revenue and boosted its digital subscribers to 441,000, up from 370,000 a year earlier.
But Tribune also has been trimming expenses. For instance, the company had 2,865 employees as of Dec. 27, a 30% decrease from a year earlier as a result of the company's "strategy to flatten its management organization," according to Tribune's annual report filed March 8.
The Morning Call's presence in Allentown dates to 1883, when a Saturday evening newspaper called The Critic was founded. Following a reader contest, the publication was renamed The Morning Call in 1895.
The newspaper, for the better part of nine decades, remained in the hands of the Miller family before it was sold in 1984 to Times Mirror for $108 million in cash and notes.
Sixteen years later, Tribune Co. acquired Times Mirror. By 2014, Tribune spun off its publishing business, and The Morning Call became part of Tribune Publishing.
In addition to The Morning Call, Tribune owns The Baltimore Sun and the Capital Gazette in Maryland; the Chicago Tribune; the Hartford Courant in Connecticut; the New York Daily News; the Orlando Sentinel and South Florida Sun Sentinel in Florida; and the Daily Press and The Virginian-Pilot in Virginia.
Morning Call reporter Jon Harris can be reached at 484-280-2866 or at jon.harris@mcall.com.
---
The Morning Call
---
Jon Harris joined The Morning Call in May 2015. He previously spent two years at the Press & Sun-Bulletin in Binghamton, N.Y., covering upstate New York's casino expansion, Lockheed Martin and BAE Systems. Harris, a western New York native, graduated from Syracuse University in May 2013 and lives in Allentown.
---
Copyright © 2021, The Morning Call