E-Meetings Review
a project of
The Shareholder Forum
in support of its program for
July 23, 2010
Participant Questions and Comments
Inviting comments on examples of practices for reporting shareholder questions:
Following up on last week's report of the interest of many investors in seeing all the questions and comments other shareholders submit to management, the Forum invited comments on two suggested practices: (a) use a meeting break to present all questions for shareholder polling to help prioritize management responses, and (b) allow all meeting participants to present any unresolved issues in post-meeting statements.
(The Forum report inviting comments noted that a review of these examples is being conducted as a test of the fairness standards we are considering, and not as an effort to develop prescriptive "best practice" recommendations. The Forum's objective is "to support investor interests in broad marketplace testing of what actually works, with each company developing its own practices in competition for investor support." It was further noted that this objective is consistent with corporate interests supported by the Business Roundtable in its "Principles of Corporate Governance 2010.")
What should be done with the shareholder meeting?
Jim Kristie, the editor of Directors & Boards and a member of the Forum's program panel for E-Meetings, has suggested the need for "a rethink of what an annual meeting should be for the next era of corporate governance and shareholder engagement." The Forum's chairman observed that this is essentially a question for a company's directors to decide, and has encouraged Mr. Kristie to consider leading an effort to address this issue for his readers.
An IR Magazine – Inside Investor Relations article distributed to Forum participants this week summarized annual meeting data reported by one of the transfer agents with a large base of U.S. company clients. The sampling showed less shareholder activism than had been anticipated for 2010, but the transfer agent projected increased activity next year.
In another distribution this week, an Agenda article reported on what might interest corporate directors in the SEC's review of "proxy plumbing" issues. Particular note was made of the SEC's attention to "questions about the proxy advisory industry and whether it has undue influence on the proxy voting system."
There were no developments this week relating to meetings on our observation list.
♦♦♦♦♦
Investor Information Requirements
<![if !vml]>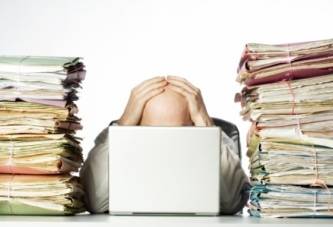 <![endif]>
* Ms. Choi and Mr. Silverman are members of the Forum's Program Panel for E-Meetings.
♦♦♦♦♦
Avital Louria Hahn
E-Meetings Review, a Shareholder Forum project
516-782-2715
avital.hahn@shareholderforum.com
© 2010 The Shareholder Forum