Ex-Third Point Analyst Seeks to Oust HC2's Falcone
Activist Michael Gorzynski has launched a change-of-control director fight at the mini-conglomerate, seeking to remove CEO Philip Falcone, among other changes.
By Ronald Orol
Updated on February 19, 2020, 10:54 AM ET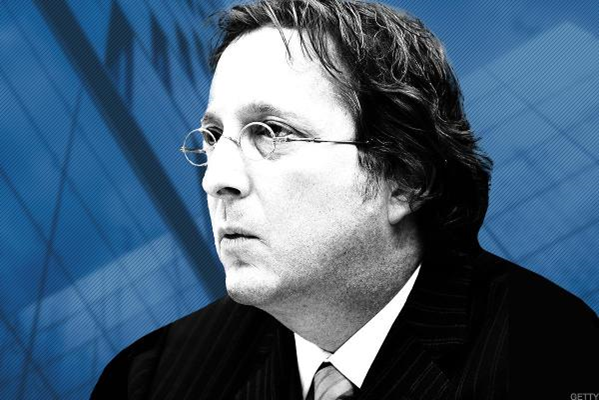 HC2's Philip Falcone
Ex-Third Point LLC analyst Michael Gorzynski on Tuesday, Feb. 18, launched a change-of-control director fight that seeks to install six dissident directors to the board of HC2 Holdings Inc. (HCHC) in an effort to oust the investment vehicle's CEO, Philip Falcone.
"Even if Mr. Falcone enacts some incremental enhancements designed to improve HC2's short-term prospects, we believe any road forward proposed by him will lead off a cliff," said Gorzynski in a statement.
Gorzynski's fund, Percy Rockdale, owns about 5% of HC2 shares and took issue with the company's conglomerate structure and debt load. The fund noted Falcone has failed to explain to investors how HC2 has the expertise to manage controlling stakes in companies operating across a number of sectors, including insurance, construction, energy, telecommunications, life sciences and broadcasting.
HC2 said Tuesday it was surprised that Gorzynski moved forward with its proposed candidates without ever meaningfully engaging with management and the board.
"HC2 has offered to speak on multiple occasions with Percy Rockdale in an attempt to satisfy their concerns in a cooperative manner that benefits all stockholders," the company said.
The contest emerged a few weeks after Gorzynski on Jan. 27 reported that it had acquired 5% of HC2 and planned to nominate a yet-to-be-revealed slate of directors for HC2's board, though it was unclear if the fund was trying to remove Falcone. The Deal suggested at the time that Gorzynski's comments could mean he was seeking to oust Falcone with a contest.
More recently, following Gorzynski's agitations, Falcone appears to have started to take steps to mollify disgruntled investors.
On Jan. 31 the firm announced a long-awaited deal to sell its offshore engineering division, Global Marine Holding LLC, for $250 million, a move intended to help reduce HC2's debt load.
In the Tuesday letter, Gorzynski noted that HC2 has about $470 million of senior, secured notes outstanding with an 11.5% interest rate. The fund argued that it was a significant debt load with a problematic high interest rate.
In addition, the company reported Feb. 10 that it is in "advanced discussions" to divest its Continental Insurance unit and it had retained Jefferies Co. – which is HC2's largest shareholder with a 7.7% stake -- as an adviser to explore strategic options for its steel construction unit, DBM Global Inc.
However, Gorzynski suggested that the move to sell Continental and explore alternatives for DBM appears to be a "kneejerk" reaction to his campaign. He urged the company to avoid major corporate actions until after the annual meeting and proxy fight, which is expected in June.
In October, The Deal said that HC2 could be targeted by an activist hedge funds after the Shareholder Forum, a New York-based research firm, disclosed the results of a survey commissioned by two undisclosed HC2 investors finding that only 24% of polled investors had confidence in the current board and executives. Also, 48% of those polled said it would be "effective" for HC2 to sell some or all of its existing subsidiaries to reduce debt.
Even with significant investor opposition, Falcone's own stake in HC2 could represent a hurdle for Gorzynski's director fight. A Feb. 14 Falcone Schedule 13D filing suggests that the HC2 CEO is the beneficial owner of 17% of shares, about 9 million. However, he doesn't appear to own the majority of those, at least not yet. According to the filing, Falcone currently owns 1.3 million shares of which "he has the sole power to vote or dispose." Beyond the 1.3 million shares, he has stock options that could bring his total to 17%.
Gorzynski's candidates have backgrounds in insurance, energy, telecom, investment management, operational turnarounds and debt restructuring. One candidate, Liesl Hickey, is a political strategist who was executive director of the National Republican Congressional Committee between 2013 and 2014. Since 2016, she has served as an adviser at Guide Post Strategies, Blitz Canvassing and Pathway Partners, and a partner at Ascent Media.
HC2's existing board, including directors with telecom, energy, marketing, communications, sports/entertainment and media advertising, and other areas. Most of the incumbent director tenures are in 3-to-5-year ranges, however, one director, Julie Springer, joined earlier this month. Her addition may be in response to the activist campaign and concerns raised by the Shareholder Forum's survey about the existing board.