---
Loeb Attacks Dow Chemical After Talks Over Board Seats Break Down
By Michael J. de la Merced November 13, 2014 3:27 pm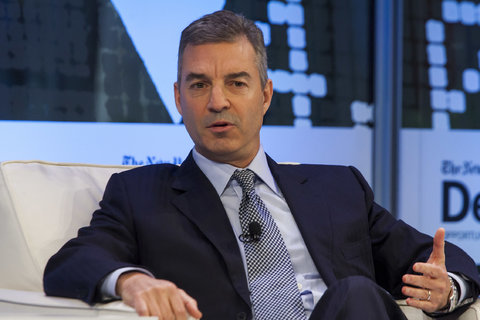 Daniel S. Loeb is the chief executive of Third Point. Credit Michael Nagle for The New York Times.
Updated, 4:54 p.m. | Daniel S. Loeb is finally taking off the gloves in his fight with Dow Chemical.
Mr. Loeb, the activist hedge fund manager, unveiled on Thursday a new website that takes aim at Dow after months of trying to persuade it to take further steps to increase shareholder value, including a breakup.
Dow has already promised to sell several divisions and announced that it would increase its stock dividend and a share buyback program. Yet Mr. Loeb's firm, Third Point, lists on the website several instances of what it called "broken promises" by Dow and its chief executive, Andrew N. Liveris.
Among them are several missed earnings targets. Of a claim by Mr. Liveris that Dow is no longer in the petrochemical manufacturing business, Third Point wrote that the contention was "nonsensical" because the company draws a majority of its profits from ethylene cracking, a process used in the petrochemical industry.
The activist investor Daniel S. Loeb is pushing to break up Dow Chemical. value-dow.com.
The site also discloses that Mr. Loeb has retained two longtime executives as advisers: Robert. S. Miller, the chairman of the American International Group, and Raymond J. Milchovich, the former chief executive of the airplane maker Hawker Beechcraft.
Though both men are described on the site as being an "advisory board" to Third Point, they were also two of Mr. Loeb's suggested candidates for Dow's board during about a month of discussions between the two sides, people briefed on the matter said. Mr. Loeb gave the company until last Thursday, but held off from taking further action after Dow promised constructive cooperation with the activist investor.
However, Dow on Thursday countered with two other director candidates, whom Mr. Loeb rejected.
Though Mr. Loeb has stepped up his attack on Dow, he has not yet decided whether to move forward with a public proxy fight, these people said.
A spokesman for Dow said in a statement that the company "fundamentally disagrees" with Mr. Loeb and that its board and management are running the company with an eye on both the short- and long-term interests of shareholders.
Of the website, the company said, "The statements contained therein display a fundamental lack of understanding of our company and an approach by an activist investor that has little interest in anything that benefits the many long-term shareholders in Dow."
---