---
Phil Falcone Out as HC2 CEO

The company's new board ousted the controversial former hedge fund manager.

June 11, 2020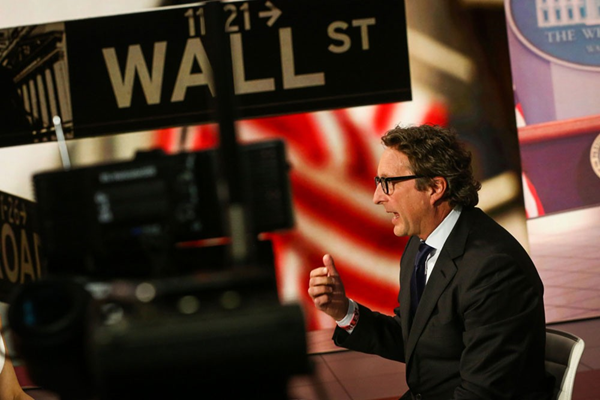 Phil Falcone (Christopher Goodney/Bloomberg)
Phil Falcone, the former billionaire hedge fund manager who had been running HC2 Holdings after being ousted from the hedge fund world by the Securities and Exchange Commission years ago, has lost his job.
The newly-constituted board of HC2 said Wednesday that it has appointed Wayne Barr Jr. as interim CEO, succeeding Falcone "effective immediately."
Falcone declined to comment.
For most of this year, Falcone had faced an activist attack from MG Holdings, run by Michael Gorzynski, that sought to replace the entire board and oust Falcone.
When the battle was settled last month, Falcone kept his job and his board seat, and the activists only gained two seats on the board. But other newcomers, including Chairman Avie Glazer, also sought a change in management.
The removal of Falcone was one of the new board's first actions.
"The Board of Directors intends to commence a search for a permanent CEO and has formed a search committee comprised of Chairman Avie Glazer, and directors Warren Gfeller and Michael Gorzynski," the statement read.
As the activist battle had intensified this spring, Falcone had taken several steps to try to preserve his job. He had relinquished the chairman title, nominating Glazer — a new shareholder — for that job. He also agreed to forgo his bonus.
The settlement with the activists did not give them a majority presence on the board, and it did not kick Falcone off the board. But the new directors, including Glazer, ended up agreeing that Falcone had to go.
As Institutional Investor reported earlier, Falcone has been enmeshed in numerous legal battles with creditors, and has more than $80 million in outstanding claims that he has refused to pay.
The new interim CEO has a long history with HC2. "With Wayne's extensive financial and strategic experience, his familiarity with HC2 since its inception, along with the incumbent HC2 team that has been effectively executing on transforming our business, we are confident that he will skillfully guide HC2 through this next phase and create value for our stockholders," Glazer said in the statement.
He also threw a bone to Falcone. "At the same time, we also want to thank Phil for his contributions to HC2. Phil helped build HC2 over the past six years, acquiring undervalued assets and growing them under the HC2 umbrella. He has set the stage for HC2 to succeed in its next chapter. We wish him all the best in his future endeavors."
HC2's stock — which fell 10 percent the day of the settlement that allowed Falcone to keep his job — fell nearly 16 percent on the news he was out as CEO, on a day when the S&P 500 Stock Index fell nearly 6 percent.
Falcone, who previously told II that he owned between 3 and 5 percent of HC2's outstanding shares, did not respond to a query as to whether he was selling his stake.
© 2020 Institutional Investor LLC.