THE WALL STREET JOURNAL. | Business
---
GM Plans Share Buyback, Averting Proxy Fight
Investor Harry J. Wilson to drop request to join board in light of repurchase plan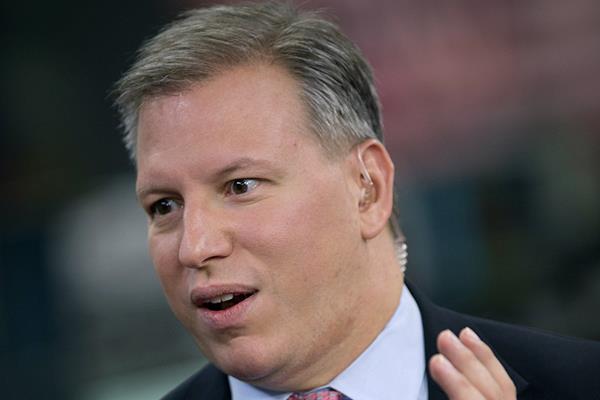 Harry J. Wilson has criticized GM's stock price, cash management and operating performance. PHOTO: BLOOMBERG NEWS
By Mike Spector, Jeff Bennett and Joann S. Lublin
Updated March 9, 2015 12:31 a.m. ET
General Motors Co. as soon as Monday will disclose plans to return billions of dollars to shareholders, a move that is expected to avoid a potential proxy fight with investor Harry J. Wilson, said people familiar with the matter.
Mr. Wilson will drop a previous request to join the Detroit auto maker's board in light of the buyback plan, the people said. GM plans to repurchase shares over time in an amount less than the $8 billion Mr. Wilson previously proposed, they said. The size of the buyback and its time frame couldn't be learned.
Mr. Wilson in February put GM on notice that he intended to nominate himself for a board seat at the company's upcoming annual meeting and propose an $8 billion stock buyback. Mr. Wilson has criticized GM's stock price, cash management and operating performance.
Mr. Wilson and hedge funds backing him have held discussions with GM representatives over the past several weeks, according to people familiar with the matter, culminating in talks over the weekend that led both sides to reach a deal that is expected to avoid acrimony, at least in the short term.
GM's board likely needed to decide soon whether to put Mr. Wilson in its proxy to have ballot materials ready before the company's annual meeting, which could take place as soon as June. A rejection, or lack of some kind of settlement, could have led Mr. Wilson to mount a proxy fight.
Mr. Wilson wants GM to manage its cash better. The auto maker, flush with $25 billion, faces financial pressures in the months ahead, including a possible hefty fine from the Justice Department over the company's failure for more than a decade to recall vehicles equipped with defective ignition switches. The auto maker has said it plans to weigh returning cash to shareholders as soon as the second half of this year. The auto maker views its plans as responsive to all shareholders and not solely driven by Mr. Wilson, said a person familiar with the mater.
Last week, Mr. Wilson beat back criticism over a compensation arrangement with hedge funds that are backing him related to his possible service on GM's board. He could receive anywhere from 2% to 4% of the upside of their GM shares over three years. Mr. Wilson owns about 30,000 GM shares, while the funds backing him collectively own more than 30 million, or about 2% of the shares outstanding.
Mr. Wilson, among the architects of GM's 2009 government bailout and bankruptcy restructuring, last week was criticized by Warren Buffett , who suggested the pay arrangement created a short-term incentive. "It's just not the way to run a business," said Mr. Buffett, whose Berkshire Hathaway Inc. is a GM shareholder, on CNBC. Mr. Wilson responded that he has held GM stock since 2011 and expects to for many years, and is willing to lock up any payouts in GM stock "for an extended period of time."
Such compensation deals have sparked controversy at other companies including Dow Chemical Co. Many company executives and advisers deride the practice as a "golden leash" that compromises independence and a director's duty to serve all shareholders and weigh the long-term.
Activist investors contend such payouts motivate their director selections to shake up boardrooms and increase value for all shareholders.
Mr. Wilson ended up on the board of Sotheby's last year as part of activist investor Daniel Loeb 's settlement with the auction house for three board seats. Domenico De Sole, lead independent director at Sotheby's, bemoaned the proxy fight. "I thought it was an unfortunate expenditure of money for someone who turned out to be an exemplary board member," said Mr. De Sole, a former Gucci chief executive. He said Mr. Wilson "really knows how to draw the line between governing and managing" and can work with executives without overstepping boundaries.
Steve Wolosky, a partner at law firm Olshan Frome Wolosky LLP who represents activist investors, says Mr. Wilson's compensation is justified and his offer to lock up any payments "clearly evidences his long-term commitment to improving value at GM." Mr. Buffett later during the CNBC interview said: "If Harry has a ton of stock himself that he's going to put away for a long period of time, that's one thing."
Still, some management lawyers find Mr. Wilson's deal problematic.
"I don't care how long he locks up the payouts," said Avrohom J. Kess, a partner at Simpson Thacher Bartlett LLP. He said Mr. Wilson instead should defer any payments unless GM's stock is up a decade from now. "That's putting your money where your mouth is."
The pay agreements are sometimes fraught but have improved over the years, said Robert Jackson, a Columbia University Law School professor. The debate over Mr. Wilson's arrangement "is a bit of a red herring," he said, adding that three-year compensation horizons for directors are "absolutely standard."
Write to Mike Spector at mike.spector@wsj.com, Jeff Bennett at jeff.bennett@wsj.com and Joann S. Lublin at joann.lublin@wsj.com