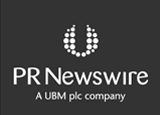 Darden Announces Comprehensive Plan to Enhance Shareholder Value
Plan Includes Separating the Company's Red Lobster Business, Reducing New Unit Growth, Suspending Acquisitions, Increasing Operating Support Cost Savings, and Refining Senior Management Compensation and Incentive Programs
ORLANDO, Fla., Dec. 19, 2013 /PRNewswire/ -- Darden Restaurants, Inc. (NYSE: DRI) announced today that its Board of Directors has approved a comprehensive plan to enhance shareholder value, address changing industry dynamics in the casual dining sector and leverage the benefits of the Company's position as the premier casual dining restaurant company. The elements of this comprehensive plan include the following:
Separate the company's Red Lobster business: Although no final decision has been made on the form of the separation, the Company expects to execute a tax-free spin-off of Red Lobster to its shareholders, but may also consider a sale of the Red Lobster business.

Reduce unit growth, lower capital expenditures and forgo acquisitions: The reduction in new unit expansion will come primarily from suspending new unit growth at Olive Garden and more limited new unit growth at LongHorn Steakhouse, with new unit growth at the Specialty Restaurant Group continuing at a pace modestly below this year's level. The reduced unit growth will lower capital spending by at least $100 million annually. In addition, given the strength of the Company's brand portfolio post separation, the Company has determined to forgo acquisitions of additional brands for the foreseeable future.

Increase cost savings: Through aggressive operating support cost management, the Company now expects the cost reduction efforts announced in September to result in savings of at least $60 million annually beginning in its fiscal year 2015, which starts May 26, 2014. This represents a $10 million increase over the $50 million previously projected. The Company will continue to focus on enhanced cost efficiencies as it moves through the separation process.

Increase return of capital to shareholders: The increased cash flow from reductions in capital spending and operating support expenses will be redirected to support dividends, share repurchase and strengthening of the Company's credit profile. Consistent with its long-standing commitment to return capital to shareholders, Darden has returned over $1.3 billion to shareholders through share repurchases and dividends over the past three years. The Company expects to announce additional details on its share repurchase program as the separation plans are finalized. It is the Company's intention that, on a combined basis, Darden and Red Lobster will maintain Darden's current quarterly dividend of $0.55 per share following the separation.

Refine compensation and incentive programs: To ensure strong alignment behind the Company's strategic direction, the Company's Board of Directors intends to refine compensation and incentive programs for senior management to more directly emphasize same-restaurant sales growth and free cash flow.
"Darden is the market leader in full-service dining because of the passionate commitment, collective capabilities and hard work of generations of employees. We are also the leader because we regularly and rigorously review our business and strategic direction, and take decisive action when market conditions change," said Clarence Otis, Darden's Chairman and CEO. "Our industry is in a period of significant change, with relatively low levels of consumer demand in each of the past several years for restaurants generally, and for casual dining in particular, as well as additional unexpected softness since June. Even with challenging industry conditions, however, companies that have outstanding assets and excellent teams can continue to create compelling value provided they are strongly aligned behind the right priorities."
"After thorough and extensive consideration, we have decided that the actions announced today best position us to enhance value for our shareholders. These are clearly exciting steps for everyone in our company," continued Otis. "The most significant step, of course, is the decision to separate Red Lobster. While we are highly confident the future is bright for both Red Lobster and Darden excluding Red Lobster, we also recognize that the operating priorities, capital requirements, sales and earnings growth prospects, and volatility profiles of the two parts of the business are increasingly divergent. By establishing two independent companies, a separation will better enable the management teams of each company to focus their exclusive attention on their distinct value creation opportunities."
Red Lobster Separation
Red Lobster is an iconic American casual dining brand and is the largest full service dining seafood specialty restaurant operator in North America with 705 restaurants in the United States and Canada. Red Lobster had annual sales of approximately $2.6 billion in fiscal year 2013. As consumer demand dynamics have changed, Red Lobster's priorities and operating support requirements have come to differ meaningfully from those of Darden's other brands, which are having greater success increasing appeal among consumers outside their core guest profiles. As a separate company, Red Lobster will have greater freedom to pursue marketing and operating strategies that are more tailored to the needs of those consumers who fit its core guest profile. In addition, compensation and incentives for Red Lobster's management teams will be more closely aligned with its performance.
Kim Lopdrup, currently Darden's President, Specialty Restaurant Group and New Business, has been selected to serve as Chief Executive Officer of Red Lobster following the separation. As Lopdrup shifts his focus to support the Red Lobster separation, Harald Herrmann, currently President of Yard House, will assume the role of President of the Specialty Restaurant Group in January. Salli Setta, who was appointed as President of Red Lobster in July, will continue in that role. If, as expected, the form of a separation for Red Lobster is a spin-off, Brad Richmond, who has been Senior Vice President and Chief Financial Officer of Darden since 2006, will become Chief Financial and Administrative Officer of Red Lobster upon completion of the transaction. Darden has begun the process of identifying its Board of Directors, and identifying a potential successor to Mr. Richmond.
"This is a thrilling opportunity to build on the very strong market position Red Lobster has established over the past 46 years," said Lopdrup. "As a stand-alone company, we will be free to focus in a more single-minded manner on the many current and prospective guests who find what Red Lobster brings to the marketplace highly relevant. A priority will be highlighting and evolving signature attributes of the Red Lobster dining experience. A spin-off will also allow us to target our efforts and investments on value-creation opportunities that may be material to a stand-alone Red Lobster but not to Darden overall."
Lopdrup served as President of Red Lobster from 2004 to 2011. In that capacity, he led a comprehensive revitalization of the brand that resulted in significant improvements in guest satisfaction and profitability. Prior to leading Red Lobster, Lopdrup helped lead turnarounds in sales and guest satisfaction at Burger King and, separately, in the international operations of Allied Domecq Quick Service Restaurants (now Dunkin' Brands).
Richmond is a seasoned finance executive with more than 30 years of broad financial and business experience. He joined Darden in 1982 and was a member of the team that completed the spin-off of Darden from General Mills in 1995. He served as Red Lobster's Senior Vice President, Controller and Strategic Planning from 2003 to 2005, helping to strengthen operating discipline and achieve restaurant efficiencies that enabled growth of the brand.
Darden Excluding Red Lobster
"At our other brands, we are working to increase visits from those who love what we offer today, while also attracting new guests who have other expectations," Otis continued. "To achieve this broader reach, we are fundamentally reshaping and enhancing the experiences we provide, and making needed investments in new, shared marketing, technology and operational capabilities. By separating a business whose strategy and operational requirements diverge substantially from those of our other brands, we will be able to more aggressively and effectively pursue these initiatives and create value for our shareholders."
Following the separation of Red Lobster, together with the other actions announced today, Darden expects that its financial dynamics will be meaningfully different. In particular, the Company believes it will be able to achieve higher and more consistent same-restaurant sales and new restaurant sales growth, higher and more consistent earnings per share growth, and generate significant free cash flow that is returned to shareholders though dividends and share repurchase.
Separation Plans and Timing
The completion of the spin-off will be subject to certain customary conditions, including final approval by the Darden Board of Directors, confirmation of the tax-free nature of the transaction, and the effectiveness of a registration statement that will be filed with the Securities and Exchange Commission, including information about the separation, distribution and related matters. The contemplated separation will not require a shareholder vote. While Darden expects any separation transaction to close in early fiscal 2015, which begins May 26, 2014, there can be no assurance that any transaction will ultimately occur.
Advisors
Darden has engaged Goldman, Sachs & Co. as its financial advisor and Latham & Watkins as its legal counsel in connection with today's announcement. Wachtell, Lipton, Rosen & Katz is serving as legal advisor to Darden's Board of Directors.
Conference Call and Webcast
Darden will host an investor call regarding the announcement today, December 19, at 8:30 AM EST. A live webcast of the conference call, along with the related slide presentation, may be accessed at www.darden.com and clicking on the "Investors" tab or http://www.videonewswire.com/event.asp?id=97382. A replay of the conference call via the Company's website will be available approximately two hours after the call's conclusion. A telephone replay may be accessed approximately two hours after the call's conclusion through January 19, 2014, by dialing 888-566-0705.
Forward-looking statements in this news release regarding our expected earnings per share and U.S. same-restaurant sales for the fiscal year, new restaurant growth and all other statements that are not historical facts, including without limitation statements concerning our future economic performance, plans or objectives, are made under the Safe Harbor provisions of the Private Securities Litigation Reform Act of 1995. Any forward-looking statements speak only as of the date on which such statements are made, and we undertake no obligation to update such statements to reflect events or circumstances arising after such date. We wish to caution investors not to place undue reliance on any such forward-looking statements. By their nature, forward-looking statements involve risks and uncertainties that could cause actual results to materially differ from those anticipated in the statements. The most significant of these uncertainties are described in Darden's Form 10-K, Form 10-Q and Form 8-K reports (including all amendments to those reports). These risks and uncertainties include the ability to achieve the strategic plan to enhance shareholder value including the separation of Red Lobster, the high costs in connection with a spin-off which may not be recouped if the spin-off is not consummated, food safety and food-borne illness concerns, litigation, unfavorable publicity, risks relating to public policy changes and federal, state and local regulation of our business including health care reform, labor and insurance costs, technology failures, failure to execute a business continuity plan following a disaster, health concerns including virus outbreaks, intense competition, failure to drive sales growth, failure to successfully integrate the Yard House business and the additional indebtedness incurred to finance the Yard House acquisition, our plans to expand our smaller brands Bahama Breeze, Seasons 52 and Eddie V's, a lack of suitable new restaurant locations, higher-than-anticipated costs to open, close, relocate or remodel restaurants, a failure to execute innovative marketing tactics and increased advertising and marketing costs, a failure to develop and recruit effective leaders, a failure to address cost pressures, shortages or interruptions in the delivery of food and other products, adverse weather conditions and natural disasters, volatility in the market value of derivatives, economic factors specific to the restaurant industry and general macroeconomic factors including unemployment and interest rates, disruptions in the financial markets, risks of doing business with franchisees and vendors in foreign markets, failure to protect our service marks or other intellectual property, impairment in the carrying value of our goodwill or other intangible assets, a failure of our internal controls over financial reporting, or changes in accounting standards, an inability or failure to manage the accelerated impact of social media and other factors and uncertainties discussed from time to time in reports filed by Darden with the Securities and Exchange Commission.
SOURCE Darden Restaurants, Inc.: Financial
---
Copyright © 2013 PR Newswire Association LLC.